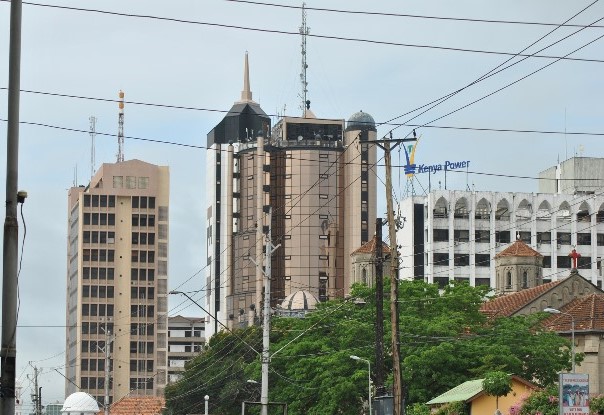 Africa economies are expected to keep growing in the long-term. Social and demographic changes, from the growing urban population to its expanding labour force, will continue to make Africa an attractive business destination. 
This expansion will drive increasing demand for benefits plans employers can use to protect their local and international employees. 

Governments such as Nigeria have implemented laws requiring all employers to provide mandatory basic pension and life cover to employees. 
Unfortunately poor monitoring systems risk compromising the effectiveness of these measures. 
Many countries have developed employee benefits industries offering the full array of benefits, from pensions to health insurance, but they are facing challenges to stimulate demand and increase people trust in insurance providers.
However as multinationals increase their presence on the continent and employers bring their employee benefits in line with international standards, the demand for risk solutions is set to increase.
Coverage standards
Life and Disability coverage is commonly aligned to the basic standards defined in Workmen's Compensation (WCA) and Group Personal Accident (GPA). An education process is required to highlight the shortcomings of a WCA or GPA benefit structure, wh
ich only covers employees for events happening in the workplace or where cause is a result of an accident. Employers should consider the need for Death or Disability coverage also in case of events resulting from "all occurrences", in the 
workplace or away from work, and due to accident or illness. Furthermore, employers have to be careful when using a combination of benefits to reproduce the legal requirements of WCA, in order to ensure that the replacing benefits satisfy all the WCA obligations. As an example, using a GPA (24 hours policy) might provide additional coverage to employees and appear to fulfil the requirements of the WCA. However, using GPA as a replacement benefit would not be enough to cover the illness-related obligations included in the WCA.  
Many insurance markets have yet to develop benefits other than Lump Sum Death and Disability. In most cases Lump sum Disability is an Accident benefit based on a scale relative to the employees injury. Income Disability benefits are only common in South Africa, Namibia and Botswana. This is largely due to the insurance companies' inability to pay monthly income to claimants and to a lack of skilled claim assessors who can do regular follow ups on open claims processes. Other benefits which could be in demand from multinationals include Spouses or dependents cover and Critical Illness. Even in cases when these benefits are offered, terms and conditions are of poor quality.
Pension funds are generally provided for in Social Security Insurance (SSI) structures. The existence of SSI in Africa varies from country to country. Where SSI is in force, pensions are either provided for by the private sector or by the government. In some countries, for example Nigeria and recently Ghana, pensions have been separated from the Insurance Industry and are provided for by independent administrators. They are further separated into custodians of the assets and asset managers. The provision of Pensions has though struggled to gain acceptance as employees have not seen real returns due to poor performing investments or the unavailability of credible Investment options.
The health insurance market in Africa is expected to grow and shows positive signs of remarkable improvement. Not less than 10 years ago if an employer wanted to purchase comprehensive Health Insurance for employees they would often need to self-insure the risk or seek international solutions. Local Insurers were unlikely to offer Health Insurance solutions and it was unlikely reinsurers would support Health Insurance Plans. This has changed significantly and in countries such as Kenya, Nigeria and Ghana the Health Insurance market is becoming a major source of income for Insurance companies.
In the last decade numerous health insurance schemes have been initiated with varied outcomes. However while 46.8% of SSA's population live below the poverty line compared with a mere 1.7% in the Middle East and North Africa region (World Bank), the majority of healthcare financing still comes from out-of-pocket payments. Barriers remain to the uptake of those schemes including: lack of trust in public healthcare provision, high unemployment rate and lack of affordability. Shifting private expenditure on health to pre-paid and pooled expenditures is crucial and momentum is growing. The quality and availability of qualified doctors has been improving.
What employers should look for is to obtain a medical plan which not only provides comprehensive and adequate coverage but also guarantees access to a wide network of medical service providers. Unfortunately, this is not always available and employers are often left with no choice but to evacuate their employees to countries where care is available. Appropriate insurance solutions should therefore offer comprehensive coverage and include evacuation benefits allowing for treatment in a defined country (see also the article dedicated to Medical Networks from Europ Assistance).
The way forward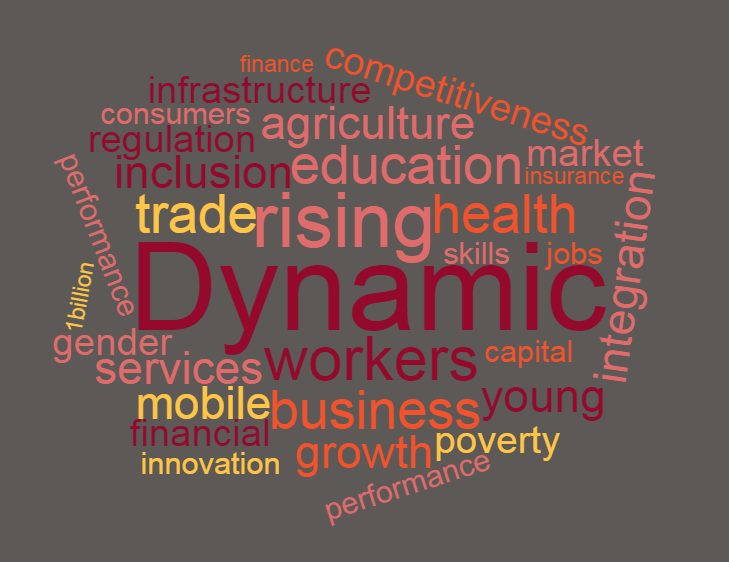 Multinational organisations can find that implementing employee benefits solutions in Africa is a complex task, especially when trying to offer benefits corresponding to western standards.
However the influx of multinationals seeking skilled employees represents the driver for real change and growth in Employee Benefits.
Not only these companies implement adequate employee benefits and contribute to developing local protection standards, but they also emphasize how to use them as a means of acquiring and retaining valuable skills by integrating them in their retention programmes. Their experience compels local employers to provide similar benefits. The challenge is for the Local Insurance companies to build capacity to provide high quality corporate solutions.
GEB has partnered with major regional players such as Hollard Group Risk International (HGRI) to roll out the product offering to Multinationals with employees based on the African continent, through a network of local qualified insurers that have been identified as providing standards of service considered high end compared to local market practices. GEB Regional partners are presented more in details in the article dedicated to Local updates from the GEB Network.