Helping companies manage their risks.
A captive is an insurance company formed by a multinational corporation to insure the risks of its own subsidiaries. It represents a strategic approach to the management of a company's insured benefit plans, and it offers attractive ways to govern, finance and deliver competitive employee benefits programmes.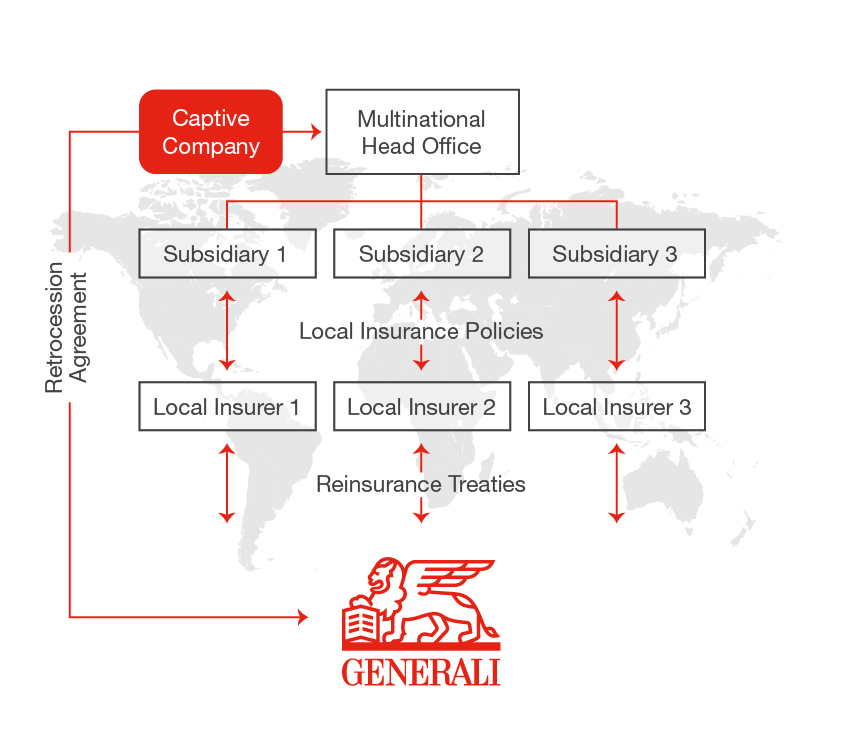 Advantages
Flexibility in terms of underwriting conditions, rate setting, and benefits design 
Governance and centralised control over risk
Financial benefits through economies of scale and improved cash flow 
Generali Advantage
Generali Employee Benefits Network is the world leader in employee benefits captives, and has consistently maintained its competitive advantage over the last two decades.
We are uniquely placed to help companies understand how these solutions can best work for them, how to set them up and how to excel in execution through our unrivalled expertise and insight.
Our captive clients benefit from:
Fully compliant local solutions across the largest global network
Data and reporting tools that increase transparency, provide insight on performance and costs, and allow the sharing of best practice across subsidiaries
Strong governance via 11 regional offices in key markets and about 120 national desks
Control via our reinsurance model that simplifies the risk transfer, and provides captive clients with a high degree of control over local benefits decisions
There are no implementation costs to set up a Captive programme.