Strengthening your core, together.
Your first step to data insights.
Gain easy access and information on your employee benefits placed with the GEB Network, and qualified reporting combined with Health & Wellbeing support according to your employee's needs.
 
This global solution enables mid-size multinational companies to coordinate their journey in Employee Benefits with excellent centralisation and a strong focus on reporting.

Central Coordination solution at a glance
Designed for medium-sized multinational companies looking to implement and coordinate an employee benefits plan. The benefits of this approach include: 
Access to the GEB Network 
Easy implementation thanks to simplified SLA
Centralised coordination thanks to dedicated Account Manager
Early annual reporting with centralised data insights on the performance of local benefits programmes worldwide
Access to GEB Country Insights – powered by Axco for Country-specific additional qualitative insights
Competitively priced local benefits programmes 
Support on local terms and conditions
Locally compliant policies as part of a global approach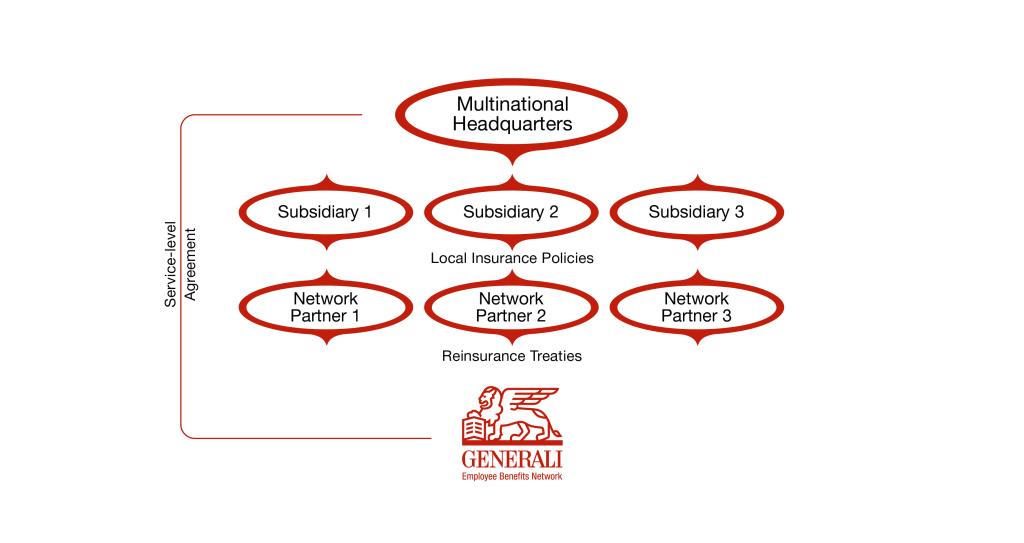 Minimum requirements
To access the Central Coordination solution, clients need to meet the following criteria:
* For premiums to be taken into consideration, they must be newly placed within the GEB Network.
Available currencies
The Central Coordination Solution is available in EUR, CHF, GBP and USD currencies.
Get in touch today to discuss your business's insurance needs. For further information, please contact our Regional Offices or click below to use our online forms.