APAC Captive Summit & Awards
GEB is a proud sponsor of this event.
The APAC Captive Summit & Awards saw Captive Owners, Risk managers, Prospective Captive Owners and leading Captive Insurance Experts gather to discuss and explore operational challenges and emerging trends within the Captive market. The event also recognised and celebrated all the hard work put into this growing market by rewarding the leading providers for their products and services.
Panel discussion with Steve Wong - Director APAC at Generali Employee Benefits, Giovanni di Meo - Regional Director for APAC at Allianz Global Benefits, Shah Rouf - CEO, Group Corporate Solutions (GCS) at AIA Group and Juliet Kwek - Regional Director at Maxis GBN.
 
Source: Asia Captive Summit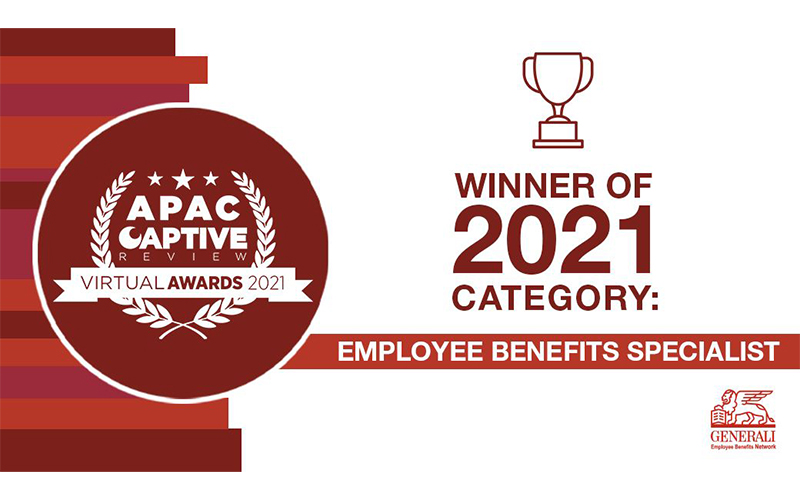 Winners have outperformed their competitors and demonstrated the highest levels of excellence over the past year.