Bermuda Captive Conference
Bermuda's resilience during COVID-19.
The Bermuda Captive Conference in its fully-digital format will continue its examination of trends in the captive market, bringing together key professionals for virtual learning and connectivity and thought-provoking content. Bermuda's captive industry resiliency continues to provide leaders with knowledge, skills and perspective to anticipate and respond to the complicated and ever-evolving landscape.
Agenda:
The Pandemic - Is there a Light at the End of the Tunnel for your Company and will the Pandemic Impact your Captive
Panel discussion with Eric Butler - Director, Global Health & Wellness, Generali Employee Benefits, Brian Quinn - Managing Director, Granite Management Ltd. (Moderator), Dr. Edward Fitzgerald - Head of Healthcare, KPMG in Bermuda Nick Williams - Partner, Head of Insurance Division, Kennedys.
Source: Bermuda Captive Conference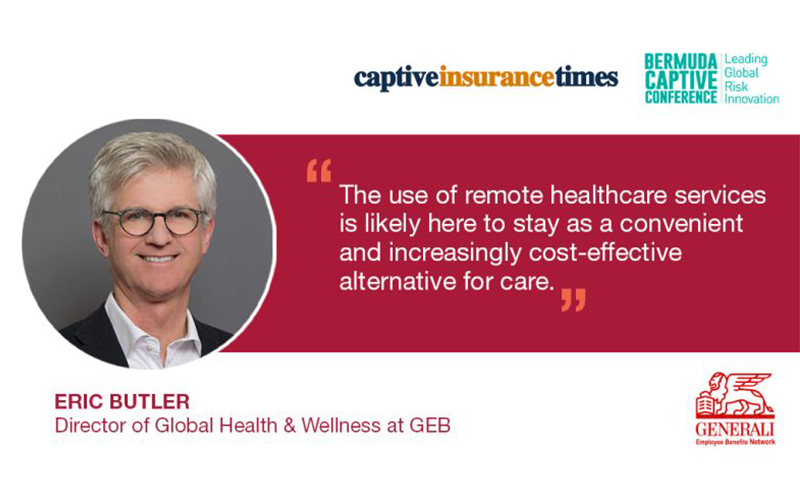 Observations on the impact of COVID
Is there a light at the end of the tunnel?
Read more on these topics that Eric Butler, Director of Global Health & Wellness at GEB discussed in a panel alongside industry experts at the virtual Bermuda Captive Conference sponsored by Captive Insurance Times