50 most influential captive professionals of 2021.
The Power 50 has continued to grow in popularity over the years, and 2021 was no different. There were more than 18,000 individual votes for the Power 50 this year, the most ever. The Power 50 honours captive professionals that excelled in 2020, who are champions of the captive insurance industry, dedicated professionals who are collegiate, innovative, committed, visible, and shown excellence over the past year.
In a new turn, Captive Review has decided to separate the captive owners from the Power 50, in order to honour the many captive owners who have worked tirelessly over the last year in incredibly difficult environments.
 
Our winner
35 – Andrea Valacchi, Director EMEA, Generali Employee Benefits
 
Source: Captive Review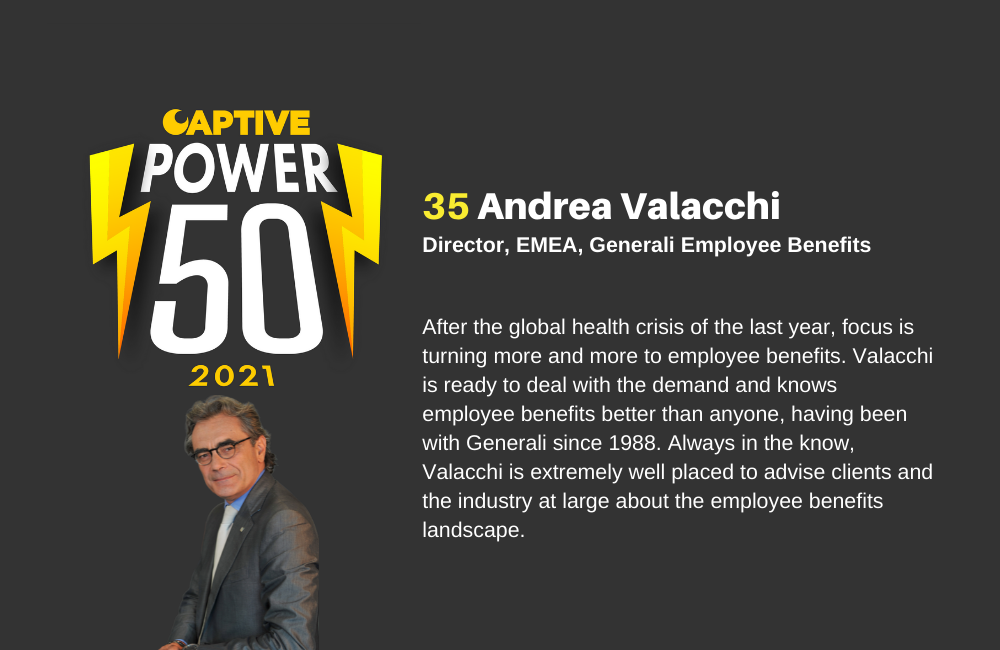 The Social gives the captive industry the opportunity to come together to support one another and honour captive excellence.