PARIMA Resilience Week v2.1
GEB is proud to be a Silver Sponsor for the PARIMA Digital Conference 2021 - Resilience Week V2.1!
Resilience Week V2.1 will be happening from 25 to 29 October 2021 with sessions happening twice daily at 10am and 4pm (GMT +8), where we will look into how we can continue to sustain and improve organisational resilience to not just survive, but also to thrive.

Join us on 28 October at 4pm (GMT +8) as Paolo Ribotta - CEO, Generali Employee Benefits shares his insights during the panel discussion on "Addressing the Vitals Signs of Health and Well-being in a COVID era".
The COVID pandemic has made workforce health and wellbeing agenda a priority for C-Suite executives. The emergence of new variants reminds us that infectious diseases are constantly evolving. What are the vital signs (health and wellbeing risks) organisations need to monitor to build people resilience beyond COVID? What are the complexities and how can an organisation future proof for the next health crisis? What are the lessons learnt from our clients in people and organisational Resilience during COVID.
 
Source: Parima Digital Conference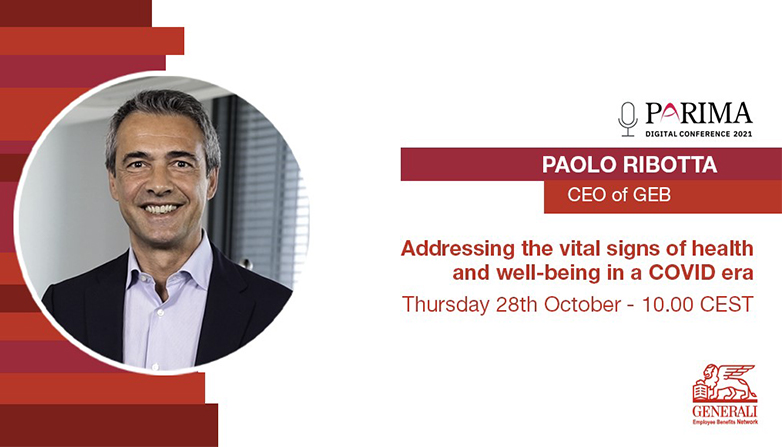 Register your seat for the PARIMA Resilience Week V2.1
Make the most out of this opportunity to hear from global leaders & senior executives' views on risk management and insurance!