February 2023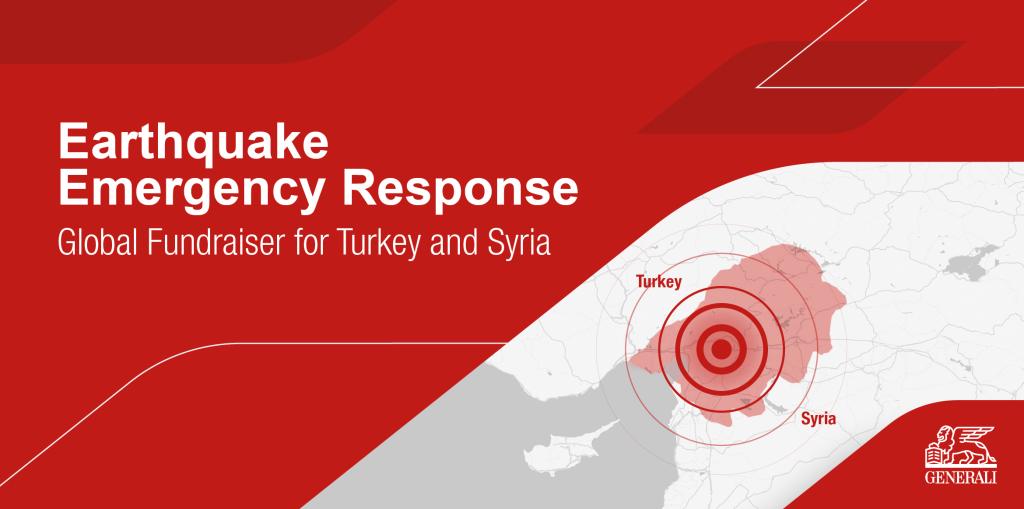 EMERGENCY IN TURKEY AND SYRIA: GENERALI DONATES TOWARDS EARTHQUAKE RELIEF
In response to the earthquake that struck Turkey and Syria, Generali supports the impacted populations with a donation to UNICEF and other local programmes as well as with a global fundraising campaign to be matched by GeneralI.
The most powerful earthquake recorded in Turkey since 1939 along with harsh weather conditions and an ongoing cholera outbreak are heavily impacting millions of people in Turkey and Syria that are now depending on humanitarian assistance. 
More than 20,000 deaths have been reported following the massive earthquake that struck on February 6th and this number is expected to rise significantly while rescue efforts move ahead. 
Generali immediately reacted to the emergency with a dedicated fund of €500,000 that will be devolved to UNICEF, which is currently assisting in the rescue efforts with emergency items including food, clean water, family and baby hygiene kits, clothing, emergency medical supplies and safe spaces (shelter for families and children with childcare services), and to other local programmes, selected together with Generali Sigorta, in order to better support the people and the communities impacted by the devastating earthquake. 
A Global Fundraising Campaign to support these initiatives assisting the people of Turkey and Syria in overcoming this crisis has been created.
These donations will be matched 1:1 by the Group for emergency support in the impacted areas.