February 2019
Thanks to a combination of technological development and a workforce that's getting increasingly younger, the number of mobile workers - particularly those on short term assignment - in Asia Pacific (APAC) is set to considerably increase.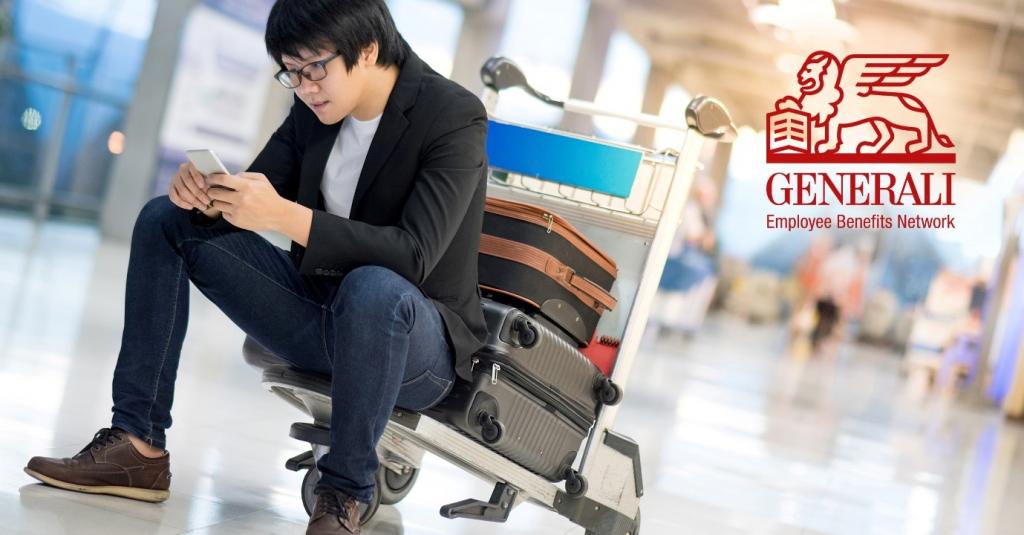 Staff in APAC expect better mobility in their future workplaces, according to CBRE's inaugural survey WORK_IT: Technology | Workplace | Jobs. In fact, 85% of respondents to the survey said they expected to see an increase in mobility in their future workplaces via formats such as activity-based workplaces or agile workplaces. 
The youth movement
In fact, the Millennial generation view overseas assignments as "a rite of passage", reports PwC in Talent Mobility 2020: The next generation of international assignments. 80% of Millennials want to work abroad, with 70% expecting to use non-native languages in their careers and 94% stating they believe they will work across geographic borders more than their parents did.
Corporate success relies on being able to manage this global talent pool effectively.
Asia's inaugural Youth Mobility Index 2018 was launched to help young Asian entrepreneurs make informed decisions as to where they might go kickstart an idea, where to study and where to aim for getting their first job. Its rankings found that Singapore, Hong Kong, Taiwan and South Korea, along with Japan, lead when it comes to youth mobility. 
Overall mobility trends
The process of globalisation over the last 20 years has seen much foreign investment in Asia. Although the existing workforce is huge, the region was found to be lacking in the necessary skills to compete on the world stage. This has led to a war for Talent, driving the cost of head count up and increasing the need for international assignees with global experience. 
However, unlike their US and European counterparts, global mobility is still a fairly new concept in the region. Companies are not always equipped with the necessary expertise to manage this function.
Policies are changing, however, and diversity and inclusion is being embraced in talent strategies. This is seeing the expansion of assignment eligibility to include the parents of employees in recognition that the definition of "family" varies, particularly amongst Asian cultures.
The region is also seeing an increase of women in senior roles, with their partners accompanying them on international assignments. Consequently, mobility programmes are changing, using creative solutions to support males in aspects such as sourcing local job opportunities and networking1.
Where from
Many Asian companies – China, Korea, Japan and India – have a very strong local Talent agenda. 
As more Greater China business hubs are established in Hong Kong, the recent upward trend is for cross-border moves from mainland China to Hong Kong for jobs at all levels.
International businesses wanting to create a foothold in mainland China are keen to hire locals first: those with country specific knowledge. So, it's largely the case that senior-level roles are filled with mainland Chinese talent.
Also, in a bid to attract foreigners of Chinese origin to live and do business in the region, changes to visa rules were implemented last year. Overseas Chinese are now able to apply for visas for much longer stays: up to five years where it was previously only one year2.
Where to
There's reportedly3 a growing demand from companies in the West for Asian expatriates: particularly in the United Arab Emirates, Western Europe and North America. However, hard facts and figures seem hard to come by.
Along with demand for Asian Talent increasing, more Asians – particularly the younger generation, as mentioned earlier – are more willing than ever to go abroad to further their career.
According to global recruitment firm Hays Asia, Singapore has the most globally mobile workforce, with 97% prepared to get a job overseas3. 
Economic trends in Asia4 show tremendous potential because
By 2050, Asia will account for 45% of the world population
Asia will house one of the youngest and largest workforces, numbering around 3 billion and representing 52% of the global workforce
The ASEAN Economic Community (AEC) launched in 2015 , paving the way for a single market and production base, fully integrated into the global economy and offering the benefits of: a more open market; reduced trade costs; and a more attractive investment regime5
9 out of the 10 fastest growing mega cities in the world are in Asia: this will add 1bln new consumers and a total purchasing power in excess of $10trln
From 2000 – 2010, incomes rose on average by 96%. Asia is seeing a rapid emergence of a new middle-class of consumers
The region has been resilient through the global financial crisis and has experienced consistent average annual GDP growth rates between 5% to 8%