February 2019
Gender pay reporting, data protection and new workforce models represent just some of the most pressing issues for HR personnel to get to grips with today. At the same time, technology has made it easier for business – and employees – to go global. Carefully balancing and managing all of these aspects is essential to ensuring competitiveness for companies in Europe.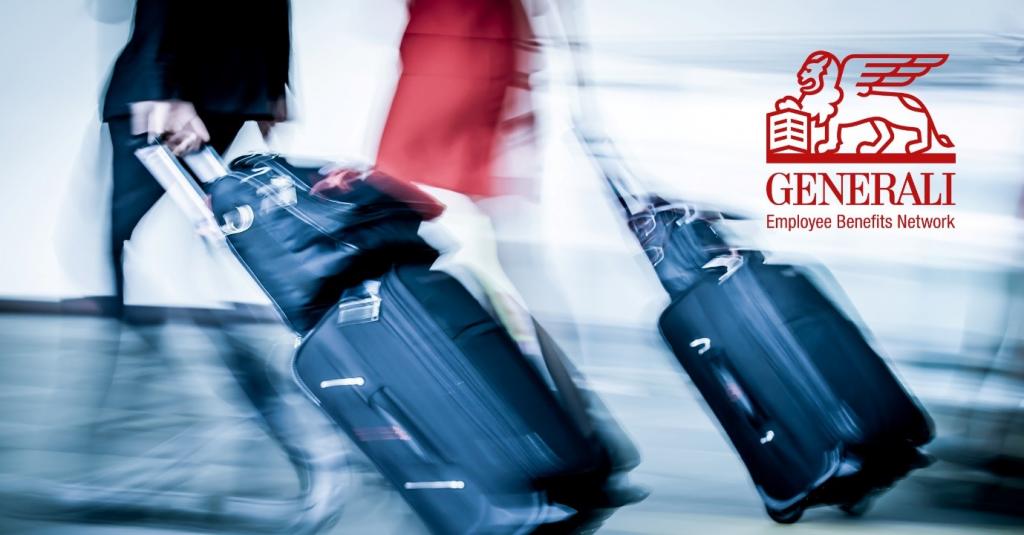 ​
Although workforces in Western Europe and North America are ageing and shrinking in comparison to their APAC and LatAm peers, they still lead the way in terms of mobility, according to a report by Strategy Analytics entitled Global Mobile Workforce Forecast Update 2016-2022. European and North American mobile workers reportedly use far more mobile technologies than any other regions and are embracing flexible working environments. These aspects are widely thought to be contributing to the continued upward trend in global mobility.
That said, population shifts are likely to have a strong influence on where global companies do business in the future. For example, the densely populated cities that were traditionally classed as business hubs such as Paris and London are becoming dwarfed in population size by Mumbai, Delhi and Dhaka, reports PwC in Talent Mobility 2020: The next generation of international assignments.
Here, we take a look at the 2017 Annual Report on Intra-EU Mobility (2nd edition, September 2018), published by the European Commission, which presents mobility data and trends across Europe over 2016: the most recent statistics currently available.
Overall mobility of working age citizens
In 2016, around 11.8mln working age citizens were on the move across the 28 Member States of the EU (the EU-28), an increase on the 11.3mln reported in 2015. 
Where from
Primarily Romania, Poland, Italy and Portugal (in order by size of outflows). Plus, Germany and France.
Where to
The UK and Germany primarily, with almost 50% of all EU-28 movers in 2016. Plus Spain, Italy, France, Belgium, Austria, the Netherlands and Sweden.
While the UK hosts the largest number of EU-28 movers who arrived during the past 10 years (1.8mln recent movers), Germany has gained considerable importance as a destination country (1.4mln recent movers). Annual inflows of EU citizens into Germany increased by over 250% between 2009 and 2015, while in the UK they increased by 60% (similar to the EU-level increase).
Poland is the main destination country within the EU-13 countries. However, it also has high outflows of EU-28 citizens, possibly suggesting short-term mobility.
Luxembourg, Cyprus, Ireland, Belgium and Austria are the countries with the highest shares of EU-28 movers from their total population in 2016.
Most of the new Member States still have emigration rates above EU average. The highest can be found in Lithuania, Latvia and Romania (two to three times as high as the cross-country average).
Mobility of economically active citizens
The main countries of origin and destination are the same as for all citizens of working age (as above).
Gender distribution
55% men / 45% women
Evidence shows both men and women almost equal chances on the labour market when seeking a job.
Female movers were generally better educated.
Both male and female movers reported that lack of language skills is a more important barrier to finding a suitable job than lack of qualifications / origin religion / social background.
Employee postings
This is where those employed in one Member State are sent to another Member State by the same employer to work for a limited period.
In 2016, 2.3mln portable documents were issued to posted workers and those active in two or more Member States. Of those, 1.6mln were applicable to postings to one specific Member State, as follows: Germany (433,000), France (202,000), Belgium (176,000), Austria (119,000), Switzerland (104,000) and the Netherlands (90,000).

Cross-border workers
There were around 1.4mln cross-border workers in 2016, an increase of around 8% on 2015. These individuals are employed or self-employed in a country other than their country of residence and move across borders regularly as part of their job.
Switzerland represented the main country in the EU-28 for cross-border workers (22%), followed by Germany (21%), Luxembourg (9%), Austria (9%), the UK (6%) and the Netherlands (6%).